Series 1.252.1-4
Work drawings from number 1 of the 1.252.1-4 series apply to reinforced concrete elements of stairs. The products are designed for interior ladders in rooms with non-aggressive environments. It is used in construction of public buildings with brick walls or large blocks, placed under normal conditions of construction.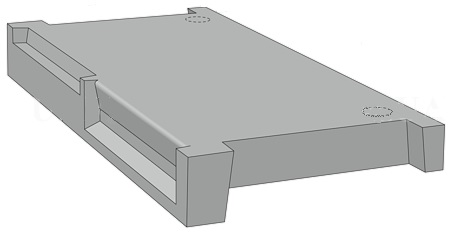 Ladder huts, platforms, stairs, elevator shafts, balcony boards
To order products, you need to click the left mouse button at the price. The selected item will be moved to the basket. When submitting an order to a basket, you can specify the desired number of selected items. In the basket, all selected items from the catalog are divided according to the chosen method of purchase: "under the condition of self-closing" and "with delivery".
Flying stairs
LMR staircases, made according to the 1.258.CL-2 series, edition 1-1, are single joint prefabricated reinforced concrete structures with two transverse ribs to support the shelf rails. These routes are used in residential and public buildings as well as in auxiliary industrial buildings with a tie frame. Concrete class B25, Frost resistance F50. Websites are designed in the length of 5760 mm. and 6060 mm. with a growth height of 1.4, 1.65, 1.8. All brands are 1.2 and 1.35 m wide.
Ladder platform of ribbed reinforced concrete, series 1.252.1-4, discharge 2
Price list for stairways of ribs 120, 135 cm wide for large block building with height 2-3 floors, series 1.252.1-4, number 2
You can buy landing of steel concrete GOST 9818-85 in Chelyabinsk, find the dimensions, availability and price by calling +7 (351) 7000-211 or contact us at the office at: Chelyabinsk, ul. Victory Avenue, 238, office 15.
Reinforced concrete landings are made of high quality concrete class B10 and higher. Frost resistance does not exceed F100, as it does not require high performance. Due to the heavy loads I experience when landing during operation, the products are necessarily reinforced by prestressing reinforced steel of class A-III. The manufacture of products from high quality materials gives the product high strength and durability.